Clears – Senior Pastor
Pastor Dave and Valerie Clear came to First Baptist Church in 1987 where they first served in the youth ministry before Pastor Clear became the senior pastor in 2002. Pastor Clear is a passionate student of the Bible, dedicated to the process of Ephesians 4:12, "For the perfecting of the saints, for the work of the ministry, for the edifying of the body of Christ." The Clears have two grown children and two grandchildren.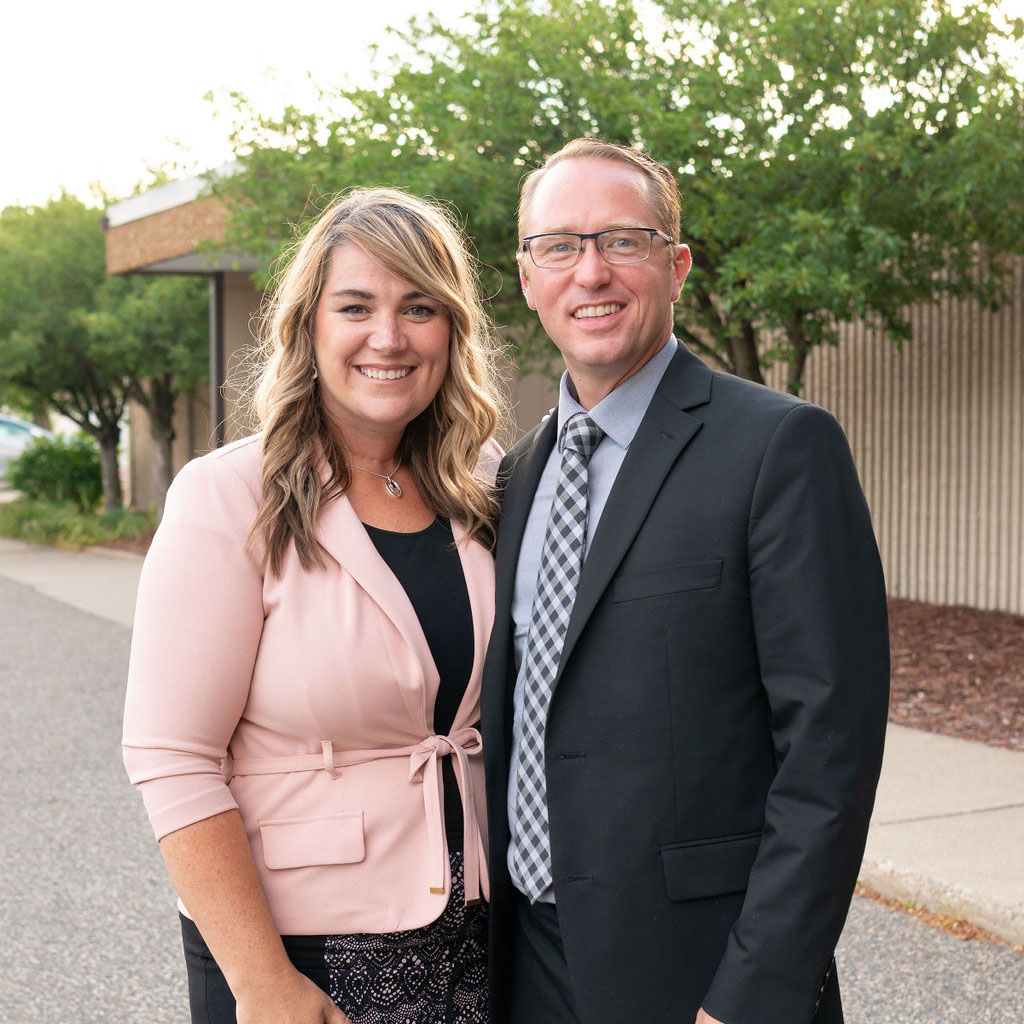 Borners – Youth Ministry
Ryan Borner has worked with the youth at First Baptist since 2018. For over 20 years, he has served in youth ministries both in Christian schools and churches and has been involved in mentoring, counseling, and coaching. He and his wife, Amanda, have six children. It is their desire to serve others and instill a passion for Christ in the next generation.
Fletchers – Children's Ministry
Stephen Fletcher has served as a Ministry Assistant at First Baptist since 2015. He serves in many areas at the church and teaches several classes in the school. He desires to be a constant student of the Bible and of learning. He and his wife, Kimberly, were married in 2016 and have two children. They strive to teach young people to live for God and to live godly lives.
McKinneys – Music Ministry
Shawn McKinney grew up in the inner-city of Minneapolis where his family was reached for Christ by a local church. Pastor Shawn has been on pastoral staff first at a church in Minneapolis and now at First Baptist for a total of 15 years. He serves as the choir director, adult Sunday School teacher, and the administrator of First Baptist School. Shawn and his wife, Tiffany, have 6 children.
McCroskeys – Visitation Ministry
Rodney McCroskey has a pastoral theology degree and has served in church ministry in many different capacities for over 40 years. He has been a pastor, an assistant pastor, and a youth pastor. Pastor Rodney has a great heart for people and loves to connect with them. He and his wife, Lori, have been married for 36 years and have four adult children and three precious granddaughters.